Daytime Admission Discounts
Please Note –
Discounts are available in person at the Visitor Center only.
Discounts cannot be combined or applied to previous purchases.
The following discounts are for standard daytime admission only and are not valid for special evening programs like Christmas by Candlelight.
College Students w/ valid ID
College students with a valid college ID receive 50% off on regular daytime admission ($14 instead of $28).
We understand college students may not have the ability to present a physical ID card. However, at the Visitor Center you will be asked to show some sort of evidence of current enrollment (such as an email or school portal).
Home School Families
Discounts available on select days throughout the year. Learn more about Home School programs.
Members
Active members receive complimentary standard daytime admission and discounts on special programs and events, as well as guest admission tickets. Click here to become an OSV Member.
Military Discounts
Old Sturbridge Village is proud to be a Blue Star Museum, and our participation is made possible by the generous donors of the Field of Flags campaign.
Active duty military and veterans, and their families (up to 6 people) receive complimentary standard daytime admission, with an additional 25% off for others in the party.
Note – Military discounts available with military and photo ID at the Visitor Center only
Sturbridge Residents
Residents of Sturbridge, Massachusetts receive complimentary standard daytime admission to the Village, as well as discounts on OSV Membership. Each adult in the party must provide proof of residency.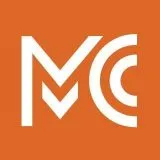 Free admission for Sturbridge residents is supported in part by a grant from the Sturbridge Cultural Council, a local agency that is supported by the Mass Cultural Council, a state agency.
Massachusetts Teachers Association & New England Teachers
MTA members purchase up to two adult tickets at 1/2 price. Must present a photo ID with MTA card.  Adults who teach in New England can also purchase up to two adult tickets at 1/2 price. Must present teacher photo ID card.  Valid for regular standard daytime admission only.
EBT Card to Culture
The Department of Transitional Assistance and the Massachusetts Cultural Council have partnered together to offer discounted admissions to many of the Commonwealth's best museums and cultural institutions. Learn more here.
EBT cards from any state in the United States can be used to get $3 adult and youth standard daytime admission to Old Sturbridge Village for up to four people per EBT or WIC card – cannot be combined with other discounts/promotions or used for special daytime events* or evening programs. EBT or WIC cardholder must be present.
Wonderfund Access Card
As a Wonderfund Access Card Partner Old Sturbridge Village invites DCF Foster Families with a Wonderfund Access Card to purchase timed tickets online prior to arrival. Wonderfund Access Card holders with a valid photo ID pay $3.00 per person for admission. The discount applies for up to four people per card, per visit.
Learn more here.
Library passes
Some area libraries have passes to Old Sturbridge Village for patrons to borrow. Pass holders get 50% off standard daytime admission for up to four visitors. Inquire with your local library for more information.
Go Boston Passes
Choose 2 or more of 40+ Boston area attractions and save 20% off the regular rates with the Build Your Own Go Boston Pass! Please note the "Go Boston Explorer Pass" is not eligible for admission into Old Sturbridge Village. Learn more here.
NH Family Fun Pass
The NH Family Fun Pass includes discounted or free admission to a variety of museums and attractions in New Hampshire, Massachusetts, and beyond. The pass includes one child 17 and under admitted to the Village for free with the purchase of one adult admission. Standard daytime admission only, no other discounts apply. Learn more here.