The Village is Open! | Plan Your Visit
Explore the Sights, Stories, and Sounds of Early 19th-Century Rural New England Life!
Welcome to Old Sturbridge Village, a recreated 1830s rural New England town! Explore our 200+ acres and 40 historical buildings, chat with costumed historians as they work the tasks of the past, and be inspired by the stories of early 19th-century rural New England life.
On any given day, see the blacksmith, potter, cabinetmaker, and printer at work, catch special music or storytelling performances, smell the aroma of food cooking over the hearth, learn how textiles are processed from raw materials to finished clothing, find 400+ heirloom plants growing in the gardens, visit with cattle, sheep, pigs, and chickens, take a horse-drawn carryall ride, and more!
Buy Tickets
Visitors can purchase or reserve tickets online by choosing a date on which you would like to arrive. Once you have been checked in you are welcome to stay until the property closes at 5:00 pm. Tickets are available to purchase at the door as well for regular daytime admission.
*Please note: Weekdays during the spring may also be busy field trip days. Field trip groups usually visit the Village between 9:30 and 1:00, with the highest volume of field trips falling between the end of April and mid-June.
Daytime Admission Rates:
Adults $30.00
Seniors (55 and over) $28.00
College Students (with valid college ID) $15.00
Youths (4-17) $15.00
Children (Age 3 and under) FREE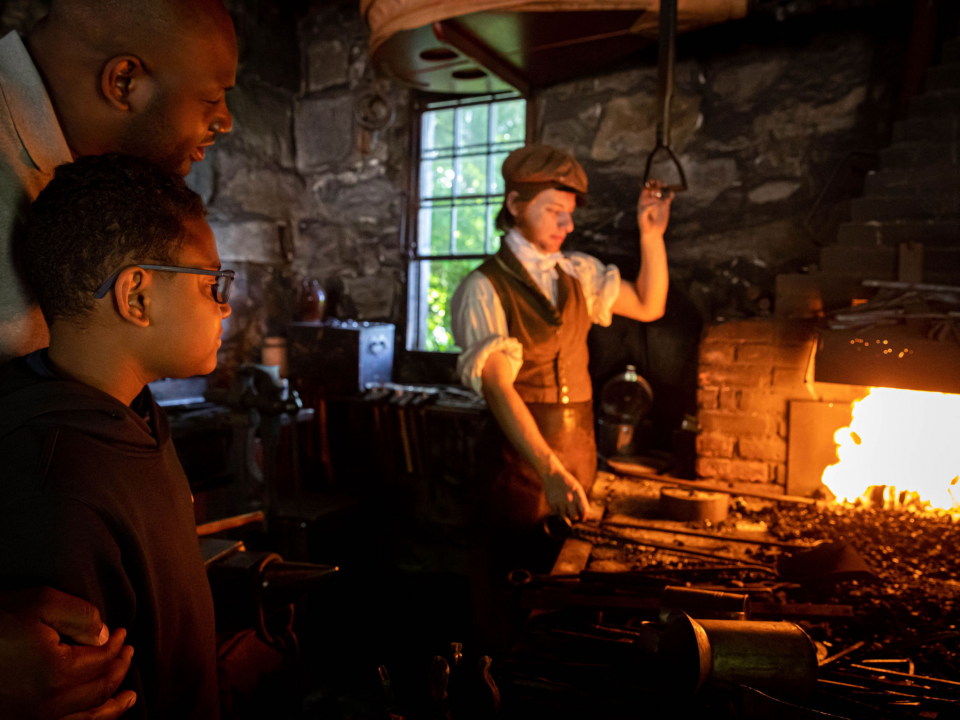 Membership:
Members receive unlimited free standard daytime admission based upon membership level. Learn more about the benefits of membership here.
Rescheduling Tickets:
Old Sturbridge Village will be open rain or shine. See our hours of operation here. Tickets are nonrefundable. Should you not feel well or have symptoms of COVID-19, please email the Visitor Center at visitorcenter@osv.org or call 800-733-1830 to reschedule your tickets.
View of hours of operation for the year

here

. 
Make your reservations by clicking your preferred date below.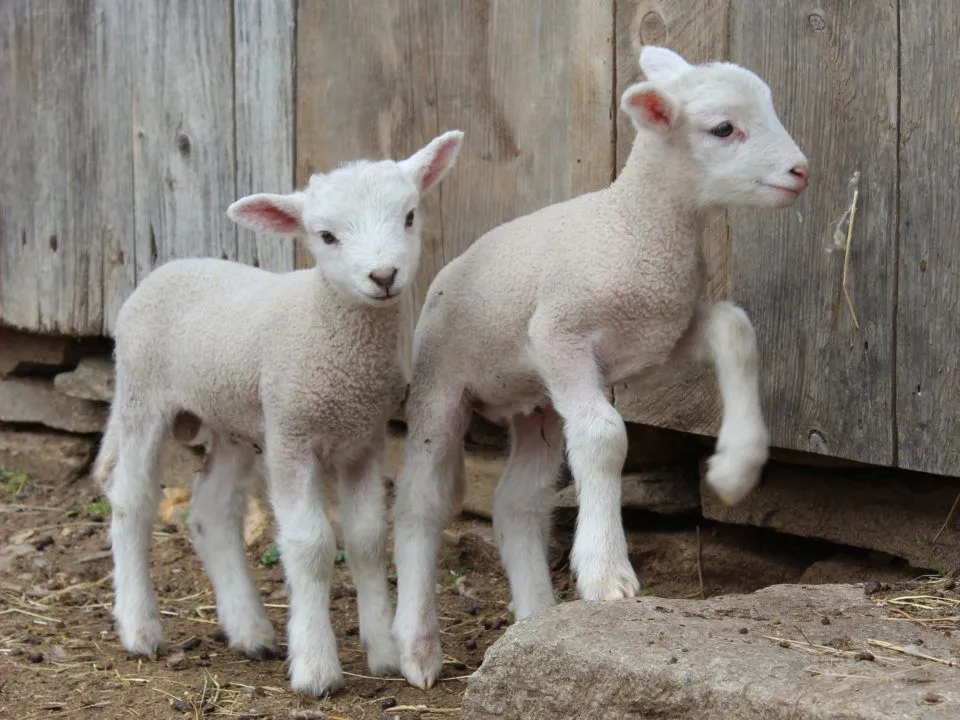 Do I need to wear a mask? What safety measures are currently in place?
Masking is optional for visitors in all indoor and outdoor spaces. Anyone is more than welcome to wear a mask while at the Village. You'll likely see some of our staff in masks during your visit.
Hand sanitizing stations are available upon entry and exit of the Visitor Center as well as throughout the grounds. Strollers and manual wheelchairs are available for loan on a first-come-first-served basis and are sanitized when they are returned.
Some of our spaces are very small! Please be respectful of our staff and other visitors.
If you or someone in your party is experiencing COVID-19 symptoms as defined by the CDC, please do not visit at this time.
Please note these policies are subject to change without notice as the situation demands. Old Sturbridge Village is committed to providing a safe environment and asks for your help in making this a great experience for everyone. We continue to follow Massachusetts and CDC guidance on mask-wearing and all COVID safety regulations.
What can I see and do at the Village?
Fall is a busy time at the Village and COVID hasn't slowed us down. Our costumed historians are interpreting spaces and demonstrating skills and crafts across the Village. We have introduced new outdoor programs and activities to take advantage of our large campus. Buildings are now open, so you can explore our homes and chat with costumed historians inside too. Please respect posted capacity limits and requests from staff to wait your turn to enter crowded spaces.
Visitors can also take a horse-drawn wagon ride; explore our nature trails; meet cattle, sheep, chickens, and pigs; play games; listen to performances; relax by the mill pond; stroll through our gardens; and so much more!
What if it rains?
Old Sturbridge Village is open rain or shine. If you would like to reschedule your visit due to weather, please email visitorcenter@osv.org or call 508-347-0213 by 4:00 pm on that date. Rescheduling is subject to availability. Tickets are nonrefundable.
What if I or a member of my party becomes ill and cannot visit on the day we intended?
Please stay home if you, or someone in your party, is ill. If you are unable to visit on the day you purchased your ticket for, you may email visitorcenter@osv.org or call 508-347-0213 to reschedule your ticket. Rescheduling is subject to availability. Standard daytime admission tickets are nonrefundable.
Is food or dining available?
The Bullard Tavern Café is open. Learn more here.
Eating and drinking are not permitted in historic buildings and exhibits. As always, guests are allowed to bring picnics to eat outside.
Is water available for purchase? Are drinking fountains available?
Our drinking fountains are currently not available. Please bring your own water with you. We also have bottled water available for purchase at the Miner Grant Store, the Bullard Tavern, and the Scoop Shop.
Is the gift shop open?
The Miner Grant Store is open when the Village is open, and currently features coffee, tea, souvenirs, Village-made products, specialty products, and, of course, our famous Old Sturbridge Village cookies.
The Museum Store outside the Village is currently closed. This year, we will be developing ways to give our visitors a new and innovative retail experience. Stay tuned as we will be announcing these new developments throughout the year.
Are there any admission discounts available?
Learn about available discounts on standard daytime admission here.
What is your refund policy?
Standard daytime admission tickets are nonrefundable but can be applied to another date than originally intended if necessary. Click here for details.
How long should I plan to visit?
We typically recommend allowing at least 2 to 3 hours for exploring Old Sturbridge Village. Some choose to stay the whole day.
When is the Village open? What are your admission rates?
You can check our current and upcoming hours, as well as our daytime admission rates, here.
Is there parking for RVs and campers at the Village?
Yes. There is plenty of free parking, with spaces reserved for larger vehicles. While there are no facilities for overnight camping at the Village, there are a number of nearby campgrounds. For more information, visit the Sturbridge Townships website.
Are pets allowed at the Village?
While service animals are allowed in the Village, we regret that pets are not allowed. Members are allowed to bring their dogs on designated Dog Days.
What is the Village's policy regarding photography?
Photography in Old Sturbridge Village is permitted for personal use only. Tripods and selfie-sticks are not permitted.
Please note that visitors may be photographed, videotaped, or otherwise recorded while in the museum. While in the Village, you grant the museum permission to use photographs and/or audiovisual recordings in which you appear for archival, documentary, publicity, advertising, or other purposes.
Is there anything else I should know before visiting for the first time?
Old Sturbridge Village is an outdoor, living history museum and learning resource that invites all visitors to find meaning, pleasure, relevance, and inspiration in the exploration of New England's past. It is a nonprofit, educational museum that is open year-round. The centerpiece of the museum is a re-created rural New England town of the 1830s set on more than 200 acres of historical landscape, encompassing a Center Village, Mills Area, and Countryside. Read more about us.
When you visit Old Sturbridge Village, you will see costumed historians (sometimes called "interpreters") throughout the Village, working in trade shops, on the farm, or cooking in front of a fire. Even though they wear clothing like people wore in the 1830s, they are just like you, but they know a lot about New England history. They are not acting as a character or pretending to be a person from the past. They speak in the present tense and can help you compare life in the 1800s to life in the 21st century. Most of them are paid staff members but also some are volunteers. Don't be afraid to ask them lots of questions! They will help to enrich your experience of the past.
Other polices to keep in mind:
Please do not walk or climb on fences, stone walls and trees.
Walk carefully on the Village's natural roadways. We suggest wearing comfortable shoes!
Please do not touch or feed the farm and wild animals!
Silence all mobile devices to help us preserve the 1830s experience.
No weapons are permitted on Old Sturbridge Village's property with exemptions from this policy to include all law enforcement agents.
Is there lodging available?
The Old Sturbridge Inn & Reeder Family Lodges are closed at this time. There are many other delightful accommodations in Sturbridge and the surrounding area that we hope you will check out, including three that are also business partners of Old Sturbridge Village. Two of these hotels are also offering discounts for Village members! Learn more here.
What if I have a question that is not answered here?
Please email visitorcenter@osv.org or call 508-347-0213 to speak with a Visitor Services staff member.