Exhibit Opening: For the Purpose of Illumination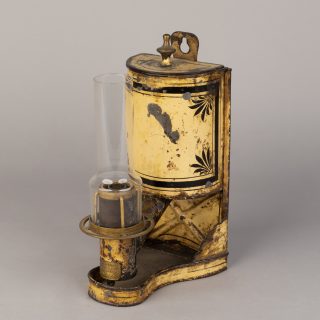 Friday, May 19, 2023
Times: 7 – 10 PM
Cost: This event is FREE for members; Must be a member to participate.
Register
MEMBERS ONLY
We are excited to offer our members the exclusive opportunity to be the first to view our new exhibit For the Purpose of Illumination on the night of Friday, May 19th from 7:00 p.m. to 10:00 p.m. This new exhibit draws upon OSV's large collection of lighting devices and prompts us to examine the impact that artificial lighting had in the early 19th century and continues to have on our lives today. The night-time event will be open to 300 members who will stroll down, or ride a carry-all, to the Countryside Gallery by candlelight to fully immerse themselves in the theme. There will also be a craft demonstration and music performances by costumed interpreters. Don't miss your chance to take part in this unique experience as we celebrate the new exhibit. For planning purposes and due to a limited capacity for this program, pre-registration is required! Register here. 
Coming a distance? Contact us about special members-only room packages!