Craft Beer & Roots Music Festival
Saturday, July 20
Times: The Village will be open from noon to 8:00 pm on July 20, 2019.
Cost: Included with standard daytime admission, a season pass, or Village membership*. SAVE $2.50 per Adult, Senior, or Youth standard daytime admission ticket by purchasing your tickets online instead of at the door! Cannot be combined with other discounts.
Buy Daytime Admission Tickets
Great drinks and great entertainment! Our Craft Beer and Roots Music Festival is ready to take over the Village complete with brews, bands, and bites! Visitors will have an opportunity to sample some of the region's top beers from nearly 2 dozen breweries. At three stages, a variety of musical artists and bands will bring the sounds of Americana, bluegrass, country, folk and roots music to Old Sturbridge Village.
For those who are 21 and over, your paid admission* (or membership or season pass) to the Village includes a limited number of complimentary 2-oz samples of beer. We will be checking IDs for everyone who wants to participate in the beer tasting so make sure to have a valid photo ID with you. You may also purchase additional full pours or sample cards.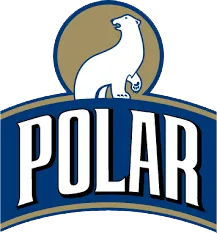 There is plenty to see and do all over the Village, so guests of all ages are welcome! There will also be a non-alcoholic Polar tasting station.
PLEASE NOTE: The Museum is open for special hours on July 20, 2019, due to this event. The Village will be open from noon to 8:00 pm. 
*Those with free admission passes to the Village and Sturbridge residents get free admission as usual, but must purchase beer sample tickets ($6 for 6 samples) if they wish to sample beer.
2019 Band Lineup:
Blackstone Valley Bluegrass Band
Blackstone Valley Bluegrass is Dave Dick on banjo, his brother Bob Dick on guitar, Tim St. Jean on mandolin and Ken Taylor on upright bass. The original line up with Dan Nowlan on mandoline was together for 20 years – rare for bluegrass bands these days. Dan has retired and Tim St. Jean has joined the band. Over the years this seasoned group has built up a solid and ever-expanding repertoire to go along with an engaging stage performance; these guys can really mix things up musically and entertain their audience! They're all multi-instrumentalist and play a wide range of bluegrass styles… but what really sets them apart are their powerful three and four-part harmonies. Learn more here.
Nick Anderson And Shady Creek
Nick Anderson and his band Shady Creek play traditional bluegrass music. Nick captures the essence of bluegrass with drive, soulful singing and a genuine love for the music.
Visit their Facebook page here.
Amy Gallatin and Still waters
The powerhouse duo of Amy Gallatin and renowned resophonic guitarist Roger Williams—20 and 40-year veterans of the New England music scene–joined forces a few years ago to explore their mutual love of country standards, served up with an acoustic treatment in the bluegrass vein. The result is a toe-tapping blend of heartfelt vocals, soaring harmonies, and red-hot picking, traditional yet modern and distinct. Learn more here.
Drown Your Boots
Since their 2016 release of their debut EP, Lightswitch, Drown Your Boots have taken their energetic fusion of rock, folk, and Americana to some of the best music clubs across the country.
They have headlined and packed out venues on both coasts, from Union Hall and Mercury Lounge in New York City, to Timewarp Records and Brick & Mortar Music Hall in California. With a sound reminiscent of early Modest Mouse and Ryan Adams, the trio of Brooklyn transplants mix self-reflective songwriting with spirited improvisation and musical virtuosity.
Drown Your Boots has been featured by one of Boston's biggest pop/rock radio stations, 104.1 The Mix, as well as Brighton's WEMF. In August 2018, they released and tour nationally off their first full-length album, Hello, Below. Learn more here.
Big Jon Short
Armed with foot percussion, a National Reso-phonic Guitar and Lowebow cigar-box reso-hillharp, Big Jon Short's high energy solo performances bring a foot-stomping show that taps into the heart of the songs, regional styles, and folklore of the Blues and its importance to American music. Based in the Northeast US, he travels and performs between 150-200 shows per year in BBQ joints, blues rooms and festivals from Massachusetts to Mississippi. With performing experience in fifteen states and five countries over the last ten years he has been able to perform at some of the best-known venues for Blues music and for more than two years he held a residency at the famed Terra Blues in NYC – all while continuing his work as a public school teacher, running Blues in Schools programs and workshops. In 2010 he was awarded the Worcester Cultural Commission Artist Fellowship for his work as a Blues performer and educator and he is currently supporting his most recent live recording of One-man band/Country Blues "Live at The Stomping Ground". Learn more here.
Hayley Reardon
Hayley Reardon is fascinated by the mystery of knowing. Her latest release, entitled Where I Know You, artfully explores what it means to see and understand both ourselves and the people around us. The project offers a deeply personal reflection on the way in which stories allow us to know parts of people that are no longer there.
For Reardon, this EP is a celebration of coming home to herself and sharing the stories of people that have influenced her own life narrative. Growing up in Massachusetts, Reardon's passion for the story began at a very young age when she picked up her mother's old Epiphone and began writing folk songs. Since her early beginnings, Reardon has shared the stage with acts like Lori McKenna, Rodney Crowell, Anais Mitchell, Jessica Lea Mayfield, and Birds of Chicago, among others. She has toured extensively throughout the US and Europe. Her raw artistry boasts a lyrical and melodic weight far beyond her years, proven in her previous releases. Her music has been described as "brilliantly moving folk/pop with a lyrical depth and soul" (Performer Magazine) and "a melancholy little masterpiece" (American Songwriter Magazine). No Depression writes "Reardon is truly a treasure," and with this latest release it is clear that she is reconnecting with herself and her creativity like never before. Learn more here.
Lawrence Trailer
Lawrence Trailer is a singer/songwriter currently based out of Brooklyn, NY. Armed with an acoustic guitar, Trailer bares all with his latest effort, "Stages"; his third and most personal release to date. Lawrence's genuine personality and energetic performance forges a connection with audiences all over the world and paves the way for his unique brand of Americana music. Learn more here.
2019 Participating Breweries:
(Subject to change; check back closer to the event for the most accurate list)