3D Tours
If you can't visit Old Sturbridge Village in person, explore several of the Village's buildings in this new 3D tour! Even if you have visited OSV many times before, this tour will allow virtual visitors to get up close to artifacts that are usually tucked behind barriers. Catalog the items in the Asa Knight Store, examine the pottery on the shelves in the pottery shop, and see what new discoveries you can make in the Freeman Farmhouse!
Throughout the tour, pins will allow you to look closer or learn new information. There are also new videos with some of the Village's knowledgeable costumed historians to bring life to the spaces.
Click to Learn How to Navigate 3D Tours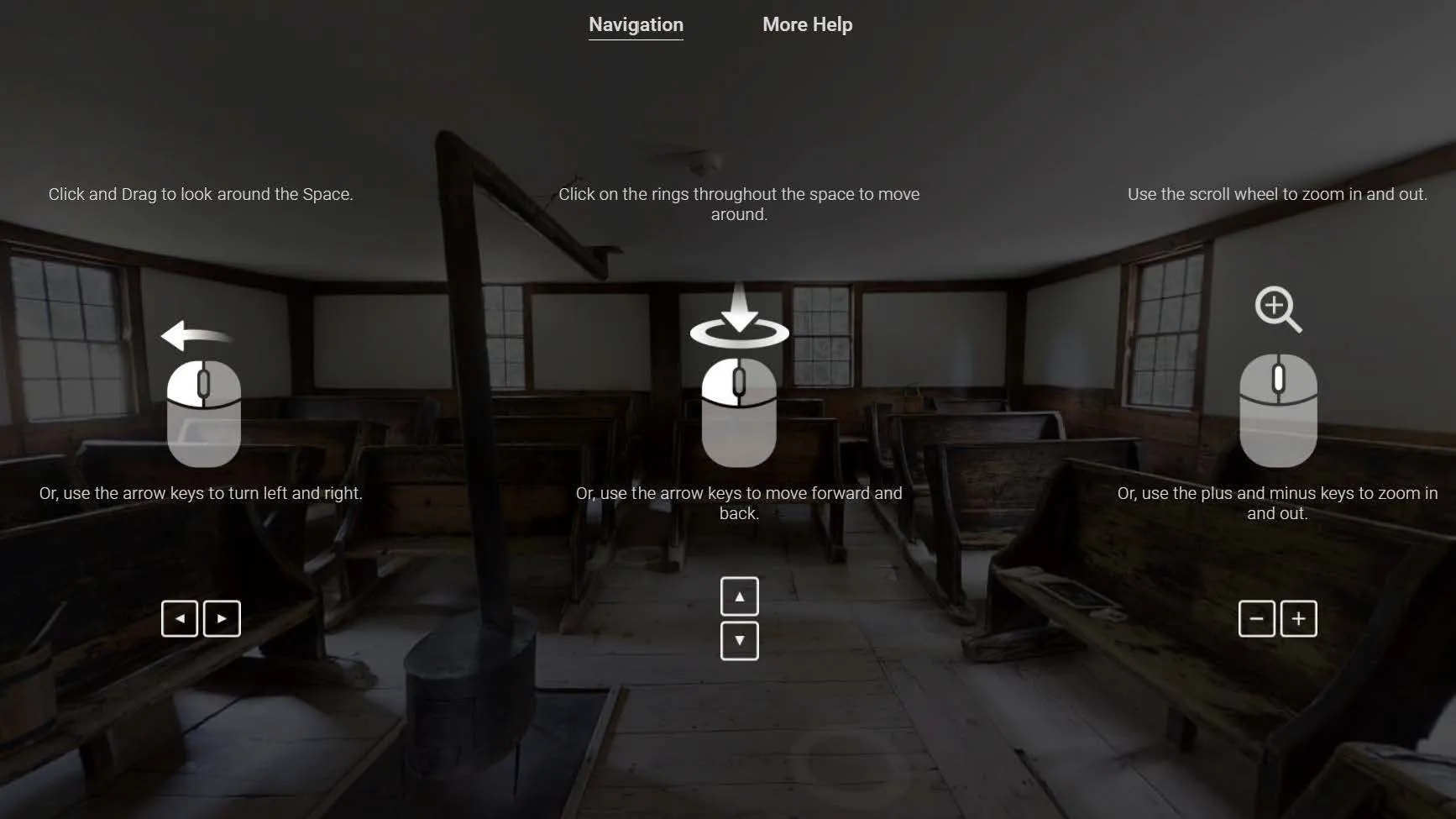 To explore, click the triangle button on any given building. You can then click the square "View Fullscreen" button in the lower right corner of the image. 
---
Virtual Field Trips
We are now offering Virtual Tours as one of our field trip options. We currently feature tours of the Asa Knight Store and District Schoolhouse, which are especially appropriate for grades 2-5. Please check the Field Trip page to learn more about this experience.
---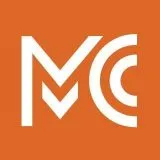 3D Tours are supported in part by a grant from the Webster Cultural Council, a local agency that is supported by the Mass Cultural Council, a state agency.
Asa Knight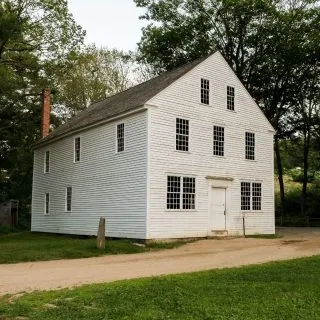 Dummerston, VT, c. 1810.  Additions built c. 1826 & 1838-39
Moved to OSV, 1972
The Asa Knight Store was built in 1810 in Dummerston, Vermont. The store stocked an expanding variety of products.
New England stores carried items from around the world, including woolen broadcloth from England; cotton textiles from England, France, and India; linens from Ireland and Central Europe; and silks from China and Italy. In addition, New Englanders could purchase teas, coffees, spices, sugar, raisins, and dyestuff from China, Arabia, Greece, the East and West Indies, and South America. There were also New England-made items available, like shoes, tools, window glass, brooms, books, and paper goods.
Customers paid for their purchases with credit earned by selling such items as butter, cheese, palm-leaf hats, and knitted socks. The storekeeper then sold them in the cities where he bought the goods to stock his shelves.
Take a moment to explore the store. Do you see anything that looks familiar to you? Does this remind you of the shops in your community?
District School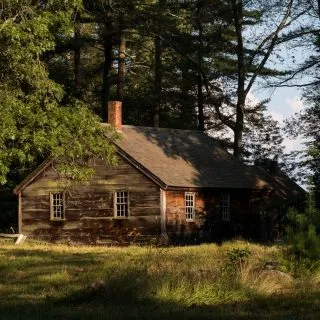 Candia, NH, c. 1810; Moved to OSV, 1961
In early 19th-century New England, it was common to see one-room schoolhouses like this one. This school building was constructed in Candia, New Hampshire, in 1810. They could accommodate 50 or more students of all ages. New England children usually started school when they were four, learning the alphabet and then moving on to reading. At about seven, they began to study geography, followed by penmanship at nine, and arithmetic and more difficult reading between the ages of 10 and 12. Older students worked on history and grammar.
Schools were in session between December and March, when older children did not need to work on the farm. Younger children, too small to help with chores and likely to be underfoot, also attended school between May and August. Teachers, or "school-keepers," were usually between 17 and 25 years old and had only a district school education themselves. It was also a job opportunity for women outside of the home.
Does this schoolhouse look like your classroom today?
Pottery Shop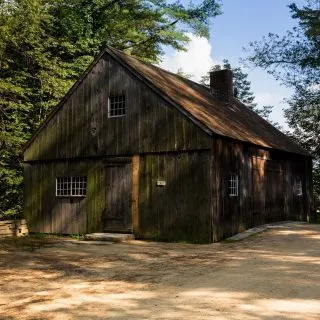 Goshen, CT, c. 1819; Moved to OSV, 1962; Kiln built by OSV, 1979
This pottery shop was constructed by farmer and potter named Hervey Brooks in Goshen, Connecticut, around 1819. Outside the shed, there is a large, reproduction brick "updraft bottle" kiln for firing pots. "Reproduction" means that it is a copy of a much older kiln. From the early 1800s through 1864, Brooks made redware pottery for his neighbors and local stores. Some of the pottery he made included things like flower pots, bowls, plates, butter churns, and pitchers. Eventually, goods made from tin became more popular and there wasn't enough demand for pottery. Brooks hung on long after virtually all of New England's redware potters had given up the craft, burning his last kiln in 1864 at 85 years old.
Can you think of anything in your life that is made from clay? You might be surprised by what you find!
Freeman Farm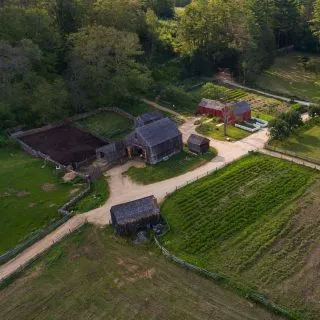 Farmhouse – Sturbridge, MA, c. 1815; Moved to OSV, 1951;
Barn, Charlton, MA, c. 1840
Pliny Freeman and his family lived in this house in Sturbridge in the early 1800s. During this era, farm families were very busy. Besides doing the sewing and the laundry, women were responsible for raising much of the family's food. They tended large kitchen gardens, planting, weeding, and saving seeds and then harvesting and preserving the produce. They preserved the harvest by putting root vegetables in the sand in the cellar, drying or smoking meats, or pickling food in brine. They also planned, cooked, and then served the household meals. Farm women took care of the family cows as well, making butter and cheese to provide much of the home's trade with the outside world. Meanwhile, the men in the family plowed, planted, and harvested the fields, made and mended fences, tended livestock, and cut and hauled large amounts of firewood.
Sawmill
Reproduced by Old Sturbridge Village, 1984
This water-powered sawmill is used to cut lumber for Old Sturbridge Village and other historic sites. Though it was built here at OSV, the Sawmill is based on what had been one of the oldest surviving sawmills in the area: the Nichols-Colby Sawmill of Bow, New Hampshire. The saw inside the sawmill is attached to a waterwheel, driven by water from the nearby millpond.
Mills like this one concentrated on custom production for local customers. Rural mills were busiest during late winter and early spring, when waterpower was most abundant from melting ice and snow and there wasn't as much work to do on the farm.
Printing Office
Worcester, MA, c. 1780; Moved to OSV, 1951
The Printing Office at Old Sturbridge Village was built in Worcester in 1780. It was owned by a man named Isaiah Thomas, who was one of America's most successful early printers. A rural printing office like this one concentrated on printing books, pamphlets, broadsides, and blank forms. They also would have sold and bound books. Setting type and printing were generally the work of men and boys, but women were employed in stitching and binding books.
Fenno House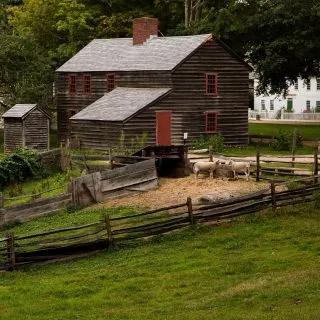 Canton, MA, c. 1725; Moved to OSV, 1949
The Fenno House is the oldest building at Old Sturbridge Village, built in Canton, Massachusetts, in 1725. In the house, you can learn more about how textiles were made in the early 1800s. A textile is a type of woven fabric.
Because of the Industrial Revolution, machine-woven cloth from Britain and New England's own textile factories made hand-weaving and spinning less necessary than it had been before. But some spinning wheels were still in use, and a number of handloom weavers continued to find custom work making blankets, coverlets, and cloth. Weaving and spinning were also ways that single women could support themselves and their families since women at the time did not usually work outside of the home.