Painting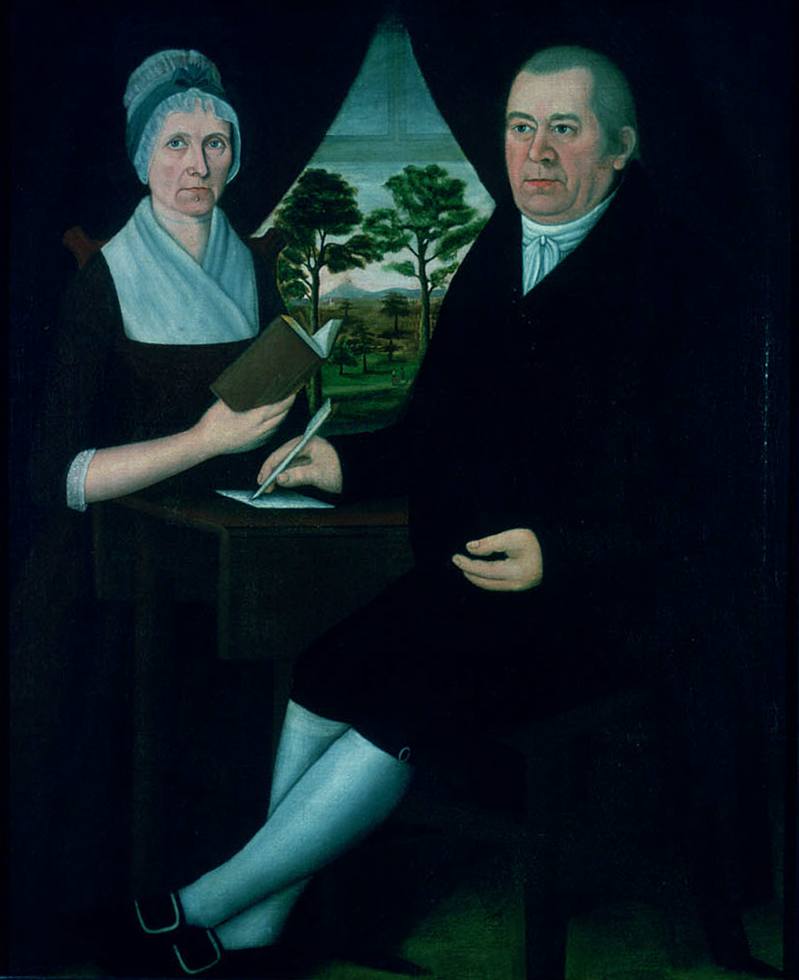 Date: circa 1800
Location: New England, Hampton County, Hampton, Connecticut
Artist: John Brewster, Jr.
Materials: Oil on canvas
Oil on canvas portrait of Dr. John Brewster and his second wife, Ruth Avery. The subjects are seated in country-style Chippendale chairs with a Pembroke table between them. Background shows an open window with a landscape beyond. Canvas is stamped on the back with British canvas makers mark, probably "J. Poole, High Holborn," after 1799.
Artist John Brewster Jr. (b. 1766) was the son of Dr. John Brewster and his first wife, Mary Durkee. John Jr. was a deaf mute. See also 26.14.44 for a damask tablecloth owned by John Brewster's stepmother, Ruth Avery. The tablecloth descended through William Brewster's family (John Brewster's half brother).