And the 2012 winners are...
Adult Category Winner is Entry #3 - a rendition of the OSV Vermont Covered Bridge by Ginny and Olivia Charette (below left). Winner of the Youth/Family Category is Entry #9 - Grandma's Christmas Bakery by Tina Mazza (below right).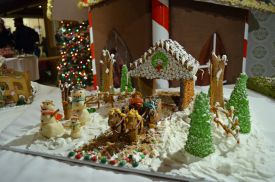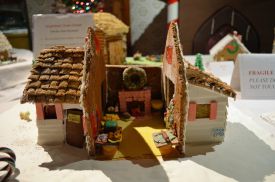 Business/Organization Category Winner is Entry #1 - is a depiction of the "Story of the Lorax" by Mrs. Dono's Second Grade Class at Burgess Elementary School, Sturbridge, Mass. (below left). And the Best of Show Winner is Adult Entry #4 -a lighthouse by Kathryn Vear and Rachael Shelburne (below right).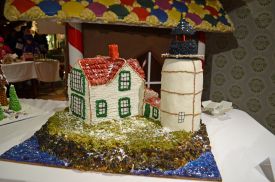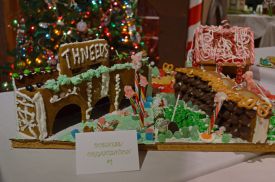 We hope others of you will be inspired to enter next year...
Congratulations to the winners, thanks to all who entered, and to all who voted!